A Higher Touch Healing Arts
Higher Touch
We are focused on the continuous process of expanding our knowledge of this art and science known as massage. We seek a deeper understanding and learning from you as to how to best help you whether it be to heal from an injury or simply relax and feel your best. Each client and every session is unique and presents immeasureable opportunities to attain
greater knowledge and improved results.

Founded in October of 2008 with faith in our belief that Bellevue is ready for a new Paradigm in well-being, with an emphasis on care. As a client you can expect us to give you a full hour of care, often more. Anthony believes that the body signals when it has acheived the most benefit from a single treatment. His devotion and ability to focus during treatment is legendary. He is a continual student of this practice called massage, seeking every opportunity to learn how to provide ever more effective therapies to his clients. He has been recognized by his massage instructors as being a gifted student and has considered many offers for additional tutoring by many great teachers in this field beginning nearly 18 years ago with his first license. Recently, he received author credits for technical modifications he created to better serve his clients.


Be Well. Join us on Facebook for exclusive offers. We love our clients,
Thank you!
The office is convenient to the
520 freeway.We are located in
Healthquest
: 13433 NE 20th St., Ste D, Bellevue, WA 98005
Our location provides clients with ample free parking
Anthony's hours are from 9:30pm to 7:30pm M, W, F, and Sat., from 9:00am to 5:00pm and Sundays by appointment.


a little more of our history...

We entered business in 2003. We started in a hole in the ground "spa", then moved into our wonderful Studio in Crossroads Parkplace. This hostoric location was the previously home of Bellevue Massage School. We have been happy for 2 years here and have had a cooperative relationship with Healthquest for about the same 2 years. On Fridays and Saturdays I have commuted between the 2 offices to serve both A Higher Touch clients and Healthquest clients. Dr. Hasan would send people to my office on other days if I had an opening. The commute ,often during rush hour made it difficult for me to serve as many clients as sought our services. So, the best choice was simply to move to Healthquest and fully embrace the opportunity to work with like minded quality driven caring professionals. Susan is still helping me with all the back office work, billing, insurance credentialing, scheduling, marketing, housekeeping, etc.


Soon to come some more info and history about
A Higher Touch

think about it

()


Think about it there has to be...

Study the science of art and the art of science
(Leonardo DA inVc)i


at least find one that knows that the art of science is love.
Antonio

Where the spirit does not work with the hand there is no art.
(Leonardo da Vinci)

It reflects no great honor on a painter to be able to execute one thing well.
(Leonardo da Vinci)


I would venture to affirm that a man cannot attain excellence if he satisfy the ignorant and not those of his own craft, and if he be not "singular" or "distant," or whatever you like to call him.
(Leonardo da Vinci)

I wish to work miracles.
(Leonardo da Vinci)
Powered by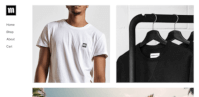 Create your own unique website with customizable templates.